OSCC President's Message
I am honoured and humbled to accept the role of OSCC President, and look forward to working with OSCC Council to support the needs of the OSCC membership in the coming year.

Even as we continue to navigate COVID-19, we have much planned for 2022. First, we will launch the OSCC Mission, Vision, and Values statements in a year-long campaign. Second, alongside this initiative, OSCC council will work to update and enhance the OSCC website to better enable members to locate important information. Third, we will optimistically organize an in-person meeting in the Fall of 2022. As I step into this role, I would be remiss if I did not thank Dr. Lianna Kyriakopoulou, our past president, for guiding the OSCC council over the past two years. When faced with the challenges of COVID-19, Lianna ensured that the objectives of the OSCC Council continued to be met. Thank you Lianna for your dedication! I would also like to welcome our new council members, Drs. Peter Catomeris, Josko Ivica, and Felix Leung.

To finish, I encourage all our members to engage with the OSCC council throughout 2022 by bringing forward your ideas and suggestions. If there are ways that the OSCC Council can better support you, please do reach out!

Wishing everyone a happy, healthy, and productive 2022.

Sincerely,

Dana Bailey, PhD, FCACB, DABCC
President, OSCC 2022-2024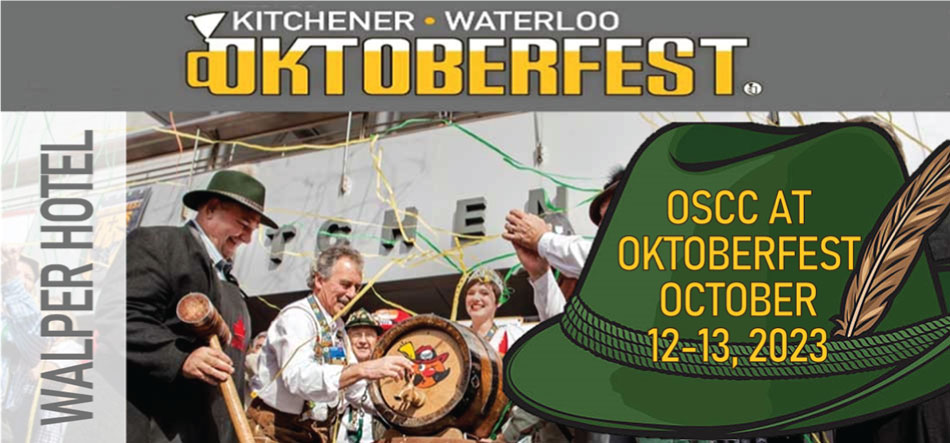 On behalf of OSCC Council, we are excited to welcome everyone to an exciting scientific meeting in Kitchener-Waterloo on October 12-23, 2023. This year's meeting will cover high-interest topics such as the CSCC Travelling Lecture with Dr. Nitika Pai on Making Diagnostic Testing Accessible; Supporting Patients, Supporting Yourself; Kidney Failure and Acute Kidney Injury; Artificial Intelligence; Toxicology; and everyone's favourite, the OSCC Trainee Presentations.
Rooms are reserved until September 11, 2023. Register early to secure your dinner and Oktoberfest tickets!
Click here for conference details and to register.