Clinical Biochemistry Journal







Clinical Biochemistry Journal
Clinical Biochemistry publishes articles relating to the applications of molecular biology, biochemistry, chemistry and immunology to clinical investigation and to the diagnosis, therapy, and monitoring of human disease. Manuscripts are categorized as Analytical or Clinical Investigations and may be offered as Full Papers or as Capsules. Critical Reviews are welcome, but contributors are encouraged to contact the Editor-in-Chief to avoid conflict with other forthcoming Reviews.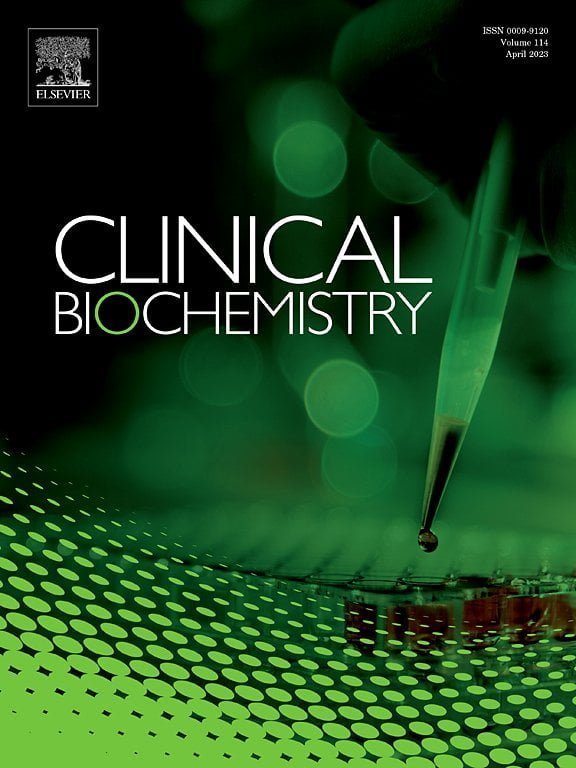 MEMBER ACCESS TO THE JOURNAL
Online Access for CSCC members has been moved to provide a preferable interface for members. Members can access the journal through www.sciencedirect.com using the instructions below.
Members can enter their username & password on the main www.sciencedirect.com site once they have registered their access, and a general search for the journal will bring them to the correct page.
Activating access to Clinical Biochemistry
To activate your access to the journal Clinical Biochemistry, enter your CSCC membership number. This is the number that is used for your login for the "members only" area of the CSCC website. It is also visible on the bottom line of the mailing label for CSCC News. If you have forgotten your membership number, please contact the CSCC Head Office. The Membership Number has to be entered at: https://www.sciencedirect.com/science/activate/clinbiochem
Note that "https://" MUST be entered for this URL – "http://" will not work. This is to ensure that your registration details are secured when you enter them into the registration form.
After entering, click on "submit". The next step is completing a user profile. You will be asked to fill out a form and choose a password. A username will be assigned. Both username and password will be case sensitive. After registration you can directly login with your new username and password.
Note! Please do NOT use special characters, such as ö, é, œ when entering your personal details into the profile form.
Once registered, you can go straight to: https://www.sciencedirect.com/journal/clinical-biochemistry and enter your personal username and password in the login bar on the top of the page.
If you encounter any problems registering, please note that older browsers may not support SSL encryption, which is required for secure data transmission. Also, cookies must be enabled in your browser to support the registration process.
Should you require any assistance, please do not hesitate to contact the Customer Support Center:
Submit an electronic ticket to the ScienceDirect help center at: https://service.elsevier.com/app/home/supporthub/sciencedirect/track/APN7UwpcDv8U~egLGj0a~yKW1Rsqky75Mv9~~zj~PP_2/